Britannica Fundamentals
Visit: website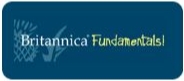 Britannica Fundamentals has four unique and engaging paths for learning: Play, Read, Create, Explore. From language and literacy to geography and mathematics, Britannica Fundamentals supports classroom curriculum while also building digital literacy.
Library Hours
GPL is open at the following times:
Monday-Wednesday from 9:30am-8pm
Thursday-Friday from 9:30am-5pm
Saturday from 9:30am-2pm
Call or email us with any questions you may have.
---
PHONE NUMBERS
Circulation Desk: 413-772-1544, option 4
Children's Room: 413-772-1544, option 5
Information Services: 413-772-1544, option 6
MAILING ADDRESS
Greenfield Public Library
402 Main Street
Greenfield, MA 01301
LIBRARY DIRECTOR, Ellen Boyer
413-772-1544 x 5109
ellen.boyer@greenfield-ma.gov
LIBRARY TRUSTEES
LibraryTrustees@greenfield-ma.gov